Hi ladies, today's recipe is of a delicious spinach souffle! Spinach is rich in six minerals, such as iron, calcium, and phosphorus. In addition, it  also has a high concentration in vitamins A&B. Even if you are not a big fan of spinach, try this recipe. You won't regret it!  [legal]
INGREDIENTS
4 eggs
1 medium size potato, peeled and cut into 4 pieces
250g of spinach
2 table spoons of olive oil
1/2 a cup of onions cut into small pieces
1 garlic clove, crushed
3 tablespoons of breadcrumbs or quinoa flour
1 cup of skim milk (you can also use soy milk or almond milk)
1/4 teaspoon crushed nutmeg
1 pinch of freshly ground pepper
1 cup of mozzarella cheese (optional)
Olive oil in spray form or PAM
Separate the egg whites in a bowl and leave in the fridge. In a bowl, mix the 4 egg yolks and leave to rest for a few minutes. Heat the oven at the temperature of 190°C.
In a pot, put the potatoes and water. Let it boil and leave it for another 10 minutes cooking. Remove the water and let the potatoes sit for a few minutes.
In a frying pan, saute for 2 minutes the olive oil, onions, and garlic. Add the flour and cook for 2 more minutes in medium heat.  Add the milk and cheese gradually and let it cook for 2 more minutes. Add the pepper and nutmeg.
 Add the egg yolks to the pot of potatoes while mixing constantly for 1-2 minutes.
In a processor or blender mix the potatoes, spinach, and cream cheese. Blend for 30 to 60 seconds or until it turns into a purée consistency.
Remove the eggs from the fridge and whip the egg whites for 2 to 3 minutes.
Using a spatula, gradually add the egg whites into the purée
With the olive oil spray, grease a quiche pan or a muffin tin. Fill in each tin with the purée mixture. Place the tins in the oven and let it bake for 25 minutes. Remove from the oven and serve immediately.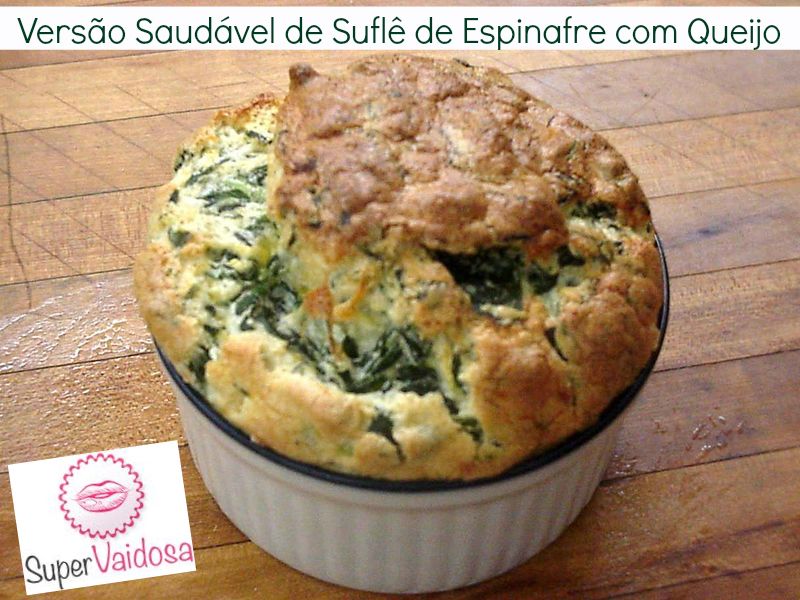 Serving size: 4 servings Nutritional Value per serving: 177 Calories, 8g of fat, 14g of Carbohydrates, 12g of Protein. Did you ladies enjoy it??? Have a good workout!  [love]